B&A Stores robbed

BANDITS broke and entered B&A Stores on Regent Street yesterday morning, taking away a number of cellular phones and accessories valued at more than $200,000.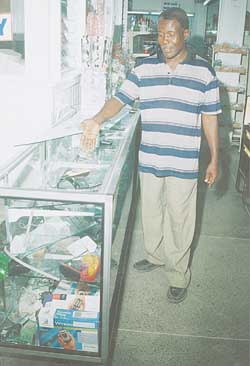 Businessman Brian Samuels, who sells the equipment in a section of the store, said the incident occurred about 05:00 hrs yesterday.








However, he said he was only informed about the incident when he arrived at the premises about 08:00 to open for business.

UNSOLVED crime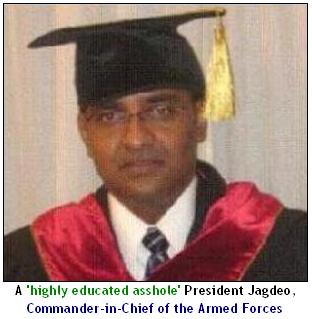 According to him, eyewitnesses reportedly saw two men shattering the glass door in front of the building before entering and took away the articles from a glass case in the store.

The men escaped with the articles after public-spirited citizens began to pursue them. Samuels said that articles in other sections of the store remained intact. The matter was reported to the Police who are conducting investigations.
Friday, May 30, 2003