Bandits snatch $5M in jewellery from goldsmith

Two bandits fled with $5M in jewellery and $275,000 in cash, at around 07:15 hrs yesterday, after holding a goldsmith at gunpoint near the Parika Police Station.
The victim is

Ahmad Salem, 34, of Parika, East Bank Essequibo.




Salim, who operates a stall at the Parika Market Centre, said that he had parked his mini-bus near the market and had exited the vehicle when he observed two men standing nearby.

UNSOLVED Crime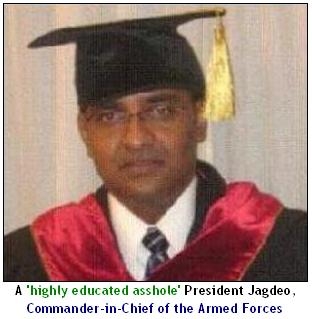 He recalled that one of the men was leaning on a bicycle while chatting on a cellular phone. According to the goldsmith, he had just taken the bag of jewellery from his bus and locked the vehicle when one of the men called out to him.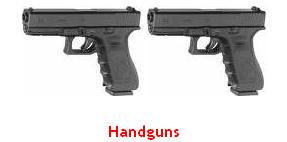 But when Salim turned to them, the men drew handguns and stuck them in his ribs.
"They told me to give them the bag or they would shoot," Salim said. After a second warning, the goldsmith handed over the bag, and the men, with loot in hand, fled on their bicycle through a nearby street.
The victim ran into the Parika Police Station for assistance, but after seeing only one policeman on duty, Salim and another bystander went in pursuit of the men.
They located the robbers' bicycle, which the men had abandoned in a canal, but found no trace of the suspects.
Salim said that several police ranks eventually turned up and scoured the area without success. The businessman said that the outcome would have been different had he been armed. He complained that his applications for a firearm have not been approved.
Meanwhile, the police have since detained two suspects in connection with the robbery.
Monday, February 4, 2008