On Wednesday next, the APSARA dance group is doing a revamped performance of its successful show last held on May 23.
This new performance is being called APSARA Reloaded, because according to Producer/Director Chandini Ramnarain, many of the dances from the last sold-out performance have been re-fitted and improved and additional and new dance forms have been added with new backdrops and sets to complement them.
Padmini Rambalak, the reigning Miss Guyana India Worldwide and also a senior dancer of the troupe said "the dances from the last show were extremely well-received but we felt that there was more we could have done for our audience, so we've reloaded our arsenal to produce the best performance we possibly can".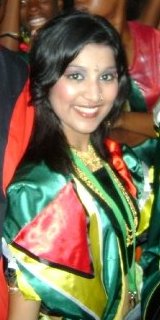 Kiran Mattai
Among the other dancers who will perform are Kiran Mattai, Marcia Akeung and Lucria Rambalak, the second runner-up in the recent Miss Guyana Universe pageant.
One of the major motivating factors for holding another performance was the sheer demand for tickets for the last show. "The tickets for the show in May seemed to go like hot cakes and were completely sold out in a few days," Ramnarain said. "The demand was so great that we simply could not let our audience down. And, we've also gotten a wonderful opportunity for us to fine-tune our performance in even greater detail for it to surpass our previous shows".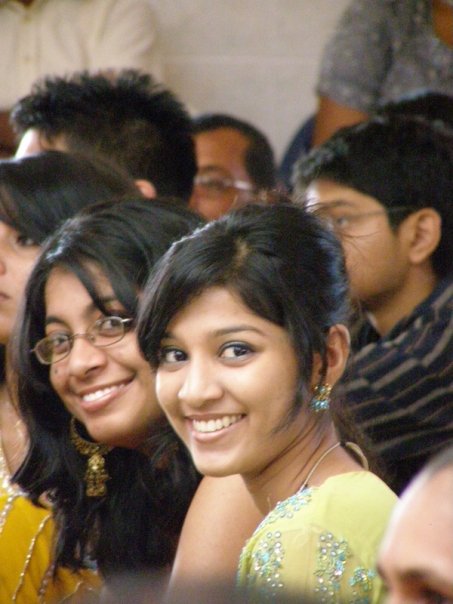 Indira and Kiran Mattai
The show will start at 8 pm sharp and tickets cost $1,500, $1,200 and $1,000 and are available at Budget Supercentre & Pharmacy – Lusignan, N&S Mattai, National Cultural Centre, Kings Jewellery World, Gizmos and Gadgets, Bhagwan's, Broadway Fashions and the Feed Shop-Kitty.