Bandits in Chesney rampage…Labourer slain, grocer injured
-cash, jewellery taken
A labourer of Chesney Back, Corentyne was shot dead around 7 pm on Saturday by a gunman, part of a gang that robbed two business places and injured one of the owners who is now a patient at the New Amsterdam Hospital.
Ganesh 'Baiyo' Ramkellawan, 34, who resided next to where the robberies took place, was sitting on a bench close to the door in his mother's shop when he was hit by a stray bullet that the bandits fired as they were escaping.
NIS-money BANDIT SHOT DEAD Seema-Sukhnandan The_Jargoos Buddy-Ramdat The_Narines Koshmantie Singh

India-rich-civilisation Women-fraud-suspects

Dexter-Cummings-executed Clifford-GPL Morsadeen-Baksh-robbed Fazil shot Conspiracy-forgery
Reports are that after he was wounded he attempted to run to the back of the yard but collapsed and died. When Stabroek News visited the scene yesterday, his mother, 59-year-old Mohanie 'Betia' Ramkellawan was crying inconsolably.
"Ow "Ow me son; dem kill me son and he na had wan dollar. If he had a dollar and dem bin rob he me woulda content…," she lamented..
The woman told Stabroek News that she had just finished cooking a pot of macaroni and chicken and she left to go to another son's house at the back to purchase cigarettes for Ganesh. She said while there she heard a noise that sounded like a "squib."
She soon realized that it was gunshots after it continued in rapid fire succession and she along with her other son and family ran for cover. After the fusillade ended a resident ran over and said that Ganesh had been shot.
She ran over with everyone only to see her son lying on the floor in a pool of blood. He appeared to be dead.
In tears Mohanie said that her son was waiting to have dinner together with her and his son, eight-year-old Ravi when tragedy struck. She showed this newspaper the pot of food that was left untouched.
Her son's death was a shock, especially after she had lost her husband on April 13 [Easter Monday], exactly one month after she returned with him from the United States of America. Ganesh leaves to mourn his mother, son and six siblings.

Robberies
Before his shooting four masked bandits had chopped Amarnath Jaggernath, 59, – two houses away - on his left hand and shot him in both his legs around 6:45 pm. He appeared to have been shot with pellets
They then robbed him of a large quantity of cellular phone cards and the day's sales from his grocery, hardware and off-licence beer garden.
The bandits also entered the house and escaped with his licensed .32 revolver, $400,000 cash and a quantity of gold jewellery worth over $600,000. They also beat his wife Natranie, 53, during the ordeal.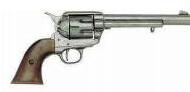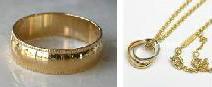 Natranie told this newspaper that her husband was closing the gate when the four bandits approached him and one fired two chops at him with a cutlass. He barred the blows with his left hand resulting in his fingers and the palm of his hand being cut.
They also fired several shots at him, one of which hit him on his right leg and about "six or seven" pellets were embedded in his left leg.
The woman who was in the shop waiting on her husband to come in and close up said that the bandits pulled him in and removed the items.
With blood oozing from her husband's wounds she heard a gunman telling one of his accomplices, "soldier man, shoot de man; kill de man."
Terrified, she begged the bandits not to hurt her husband anymore but to go into the house and take whatever they wanted. They demanded their licensed firearm but she could not remember where it was kept.
The bandits gun-butted Jaggernath about his body and insisted that they wanted the weapon. He then retrieved it and handed it over along with ammunition. They then ransacked the couple's bedroom and carted off the cash and jewellery.
Their daughter, Seema Ramkellawan, 31, who was returning from Georgetown, said she received a call from a resident informing her that her father was shot by bandits and was at the hospital. When she got there at around 8:30 pm her father was being treated in the emergency unit.
She did not realize how serious the robbery was until she got to the scene at around 11:30 pm and noticed that the entire place had been ransacked and "there was blood all over; in the front of the shop, in the room and in the hallway."
According to Seema, her mother was "surprisingly very calm and courageous" after the ordeal. "Normally she would break down and panic easily but I'm very proud of her the way she dealt with everything."
Natranie also added, "I was surprised at myself that I stood up so strong."
At the same time that the Jaggernaths were being robbed, some of the bandits ran to Maniram Doodnauth's house next door where an off-licence beer garden is also operated.
Luckily, the occupants realized that bandits were next door and disconnected the power from the main-switch and fled before the bandits could have confronted them.
However they had a close encounter because as some of the male occupants were trying to close the door the bandits made an unsuccessful attempt to force it open.
Furious that they had been thwarted, the bandits went to another door that had been sealed off by two wooden bars and blocked by a television stand and kicked it open sending the stand with the television set, CD player and other articles crashing to the ground.
Meanwhile another went into the shop that was about to be closed and cut a mesh open to enter but by then about 16 persons who were sitting on the lower deck had already fled.
In total darkness or apparently with the help of flashlights, the bandits ransacked the house and carted off $40,000, jewellery, a digital camera and three cellular phones.
Doodnauth's daughter, Devitree said that her relatives had gathered at the house to say goodbye to her sister who was returning to Canada early yesterday morning.
She recalled that they ran through a back door, then a side gate and onto the street shouting "thief, thief!" She said some persons ran and hid in the neighbours' yards [who helped by switching off their lights as well] and in the bushes, sustaining injuries in the process.
She said the bandits spent almost half an hour in the house and felt that if the police had responded promptly they would have caught them in the act.
As they were leaving the bandits saw the side gate open and escaped through it. They ran down the street cursing and firing shots wildly and it was at that stage that Ganesh was mortally wounded. Police recovered two pairs of sneakers along with five spent shells and one live 12-gauge cartridge at the scene.