A 66-year-old man, who was on trial before the Berbice Assizes for the 2005 rape of a girl who was then ten years old, hanged himself on a tree in his backyard some time between Tuesday night and yesterday morning.
Harold Captain, called 'Boy Boy' of Kiltairn village was discovered hanging from a genip tree in the backyard by his daughter early yesterday morning, his brother, Randolph Captain, said.
Man caught with schoolgirl in abandoned house

His brother was charged in 2005 with having carnal knowledge of a girl under 12 years old and had been remanded to prison. After two months on remand, he was granted bail and following a preliminary inquiry, was ordered to stand trial in the High Court.
The trial started on Tuesday.
Randolph Captain said that on Tuesday his brother's lawyer had asked for some $600,000 and the family talked it over on Tuesday evening and assured 'Boy Boy' that everything would go well. He said though that his brother remained uneasy despite the assurances.
On Tuesday night, Randolph Captain said, 'Boy Boy' made phone calls to all of his brothers and his close relatives and said goodbye to them, but none of them imagined that he would have hanged himself.
He said that yesterday morning the family found a suicide note in which Harold Captain maintained that he was innocent of the charges and urged that his family take the money they would have given to the lawyer and spend it in a better way.
Meanwhile, when the accused did not appear in court yesterday, Justice Winston Patterson questioned his lawyer Rodwell Jugmohan about his client's absence. The defence attorney replied, "Sir, I am unable to give account for my client. However I am reliably informed that he committed suicide last night [Tuesday]. As a result I have not seen him here or any of his relatives."
On an application by State Counsel Fabayo Azore, Woman Corporal Margo Grovesnor , Subordinate Officer (SO) attached to the Supreme Court Outpost, then took the stand. She testified that at 06:30 hrs she received a telephone call from the SO of the Number 51 Police Station.
He related that Natasha Captain of Brighton Village, Corentyne, who is the daughter of Harold Captain said she last spoke to him at 23:00 hrs on Tuesday. At about 06:00 hrs yesterday, she observed him hanging from a genip tree at the back of their yard. A polythene rope was tied around his neck.
Consequently Justice Patterson aborted the trial.
On Tuesday when the trial commenced, cross-examination of the virtual complainant (VC) was deferred by the defence counsel, who needed further instructions from his client.
The VC, who is now 15 years old, led in her evidence-in-chief by Azore, related that on October 5, 2004, Uncle 'Boy Boy' had pulled her into his house and sexually abused her.
The child who was in Grade Six at the time, told the court that she was sent on an errand by her grandmother when another relative sent her to Uncle `Boy Boy'.
She said the accused was known to her for a long time. "Since I was a little girl coming up," she said. The VC recalled that she was standing three steps from his house, when the accused held her right hand and pulled her into his house. He carried her to his bedroom where he removed his jersey, pants and brief.
In tears, she told the court that she felt pain as the accused committed the act "and I buckle up". She said he "covered my mouth with his hands so I could not make a sound".
She also told the court that the accused later wiped her off and rubbed her with some coconut oil before giving her $1,000 to share equally with her cousin.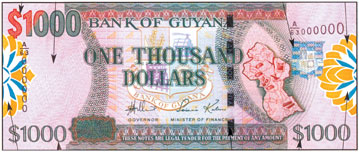 "I was standing on the sand, whilst he was on the step by the backdoor when a girl named Rachel was passing through the yard.
He put his hand to his lips, indicating that I must not tell." She said he told her to tell her relative that he would take the chicken feed on his return from work that afternoon.
She said she then went home, had a bath and left for school without telling her grandmother what had transpired because she was afraid. Instead, she showed the money to a schoolmate who informed their class teacher.
"At first I told my teacher that I had found the money on the road, but afterwards, in the presence of the Head Teacher, other teachers, my father, an aunt and my classmate, I told them Uncle `Boy Boy' gave me. I also related to them what he did," she testified.
She said she was then taken to the Number 51 Police station where a report was made and then to the Skeldon Hospital where a female doctor examined her, before issuing a certificate to a policewoman who had accompanied her.