Bandits terrorise city family

HAROLD Narine who had to seek medical attention at the Georgetown Public Hospital Corporation (GPHC) on Sunday night after he was beaten when
bandits attacked his family
, returned home yesterday.
Narine received 10 stitches for wounds on the head after he was beaten by one of two bandits who forced their way into his Lot 442 Pineapple Street, East Ruimveldt, Georgetown home and business place around 19:00 h.

Recalling the horror of the 10-minute rampage yesterday, he said that the two men, who were both armed with handguns, went up to the gate and requested a case of beer.

He said that as he opened the gate, the gunmen forced their way into the yard.

The 29-year-old man said that he began fighting with one of them, while the other one held his wife Azeema Narine at gunpoint and forced her into the storeroom.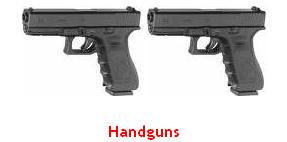 The wife said she was forced to hand over the day's sales of $16,000 from the shop they operate.

However, the man was not satisfied and with the gun pointed at her head, he forced her into the house and demanded more.

"I keep telling him that I ain't got anymore, but he still kept chucking me", Mrs Narine said.



The woman said that she was taken into her bedroom, where she handed over $100,000 and a quantity of jewellery which belonged to her three children.

"I was so nervous, I can't even remember opening the drawers", she related.
The man then forced her to open the wardrobe, which he ransacked and then fled on foot.

The other man who was grappling with her husband also fled.

Harold Narine said that as they continued to fight, he hit the man with a pan, and the bandit retaliated by hitting him in the head repeatedly with a beer bottle.

His wife tearfully said that she had worked hard to buy jewellery for her children, only to have it all taken away from her in a couple of minutes.

"I worked hard to give my children what they had, I don't know if I have the strength to start over."

During the ordeal, the three children aged nine, eight and three years old, hid in a chicken at the back of the yard.

The bandits, wearing caps pulled down in their faces, fled the yard on foot, but according to neighbours they left in a waiting car which was parked around the corner.

Narine said some of the money would have been used to pay her bills today.

She has been operating the business for the past 10 years and was robbed before in 2001.