Security guard remanded for sex act with dog
… Prosecution begs that court protects other dogs
A 55-year-old security guard was yesterday remanded to prison after being refused bail on charges ranging from assaulting a peace officer and disorderly behaviour, to having sexual intercourse with a dog.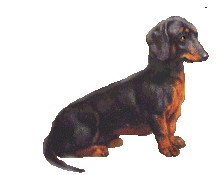 He was refused bail because the prosecutor begged the court to prevent him from returning to the area citing the danger to all the other dogs there. "All the other dogs may be at risk of being ravaged," she said.
Seeram Krishna - goat Speeding driver Mohan missing
Duo-videotaped-assault Lancelot-Solone Gopaul-Ramathulla Vaughn-Thomas Gomes-sex-with-calf Julius-Watkins-buggery

It is alleged that on July 18, last Jagesh Roopnauth of 131 King Edward Street, Albouystown assaulted police officer, Gregory Hasting, to which the accused pleaded not guilty.
Responding to the charges Roopnauth said he was framed and was under constant attacked by the police officer who it is claimed he assaulted. He said they both reside in the same yard and the policeman would often complain that a dog owned by the accused disturbed his family.
He said on the night of the incident a heated argument erupted between the two over noise made by the dogs and the policeman stormed out of the yard. Roopchand claimed not long after that he was having dinner when he was suddenly interrupted by two policemen who dragged him from his home, put what appeared to be a gun to his side and took him to the Brickdam Police Station.
The security guard said the policeman had always tormented him and would threaten to have him imprisoned on every occasion.
Weeping in court, Jagdesh Roopnauth said that he never assaulted the peace officer and was told during his arrest that he was placed in custody because the dog disturbed the officer's daughter.
Not commenting on the other charges, the Police Prosecution however noted that the police officer had returned home on that night after purchasing fish and chips for his wife and found her in tears.
As stated by the Prosecution when the police officer investigated, he was told by the woman that his daughter had discovered the security guard, naked with an erect penis in the act of penetrating the dog which was whimpering in either sensual bliss or 'animal agony'.
Police_officer_indecency - penis was out of his pants Prisoners-indecent-act Pastor-raped-girl

The accused has been ordered to return for further trial on July 27.
Thursday, July 23, 2009