Three armed men robbed and beat an overseas-based Guy-anese man before escaping with cash, jewellery and other valuables in a brazen early morning attack at Ogle yesterday.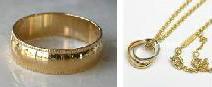 Following the 15-minute ordeal during which the bandits, all armed with handguns, repeatedly struck the man and asked for his son, the police were notified and responded promptly but didn't manage to apprehend anyone.
Jairam Umrao and his son-in-law Toney Basdeo were the only ones at their Ogle home yesterday morning when the gunmen struck. Umrao related that he was sitting on the doorstep at about 7:30 am when the three men, who had arrived in a silver-grey car, hailed him telling him "Good morning" and asked if his son was at home.
He said that the men were dressed "decently" and didn't appear to be bandits. "Dem din dress like bandits, no masks, nothing", he stated. He said that one of the men quickly opened the gate and pulled out a handgun from his waist and ordered him into the house followed by his accomplices.
"He tell me go in the house and tell me don't holla don't mek noise", Umrao recalled. He said that the gunmen asked if anyone else was in the house and repeatedly demanded to know "Who ah de man who come from America?" He said that the men beat him on his head using their guns all the while asking where his son was and where his room was located.
Umrao, who said that he had recently returned to Guyana for a visit, stated that he told the men that he was the one who had come from the United States but it appeared as if the men thought it was his son and not him. He and Basdeo were the only ones at home at the time as the rest of the family had gone to the seawall for a walk.
He stated that the men then forced him at gunpoint to the bedroom where Basdeo was hiding and forced the two of them under a bed. One stood guard over them while the other two ransacked the house.

UNSOLVED Crime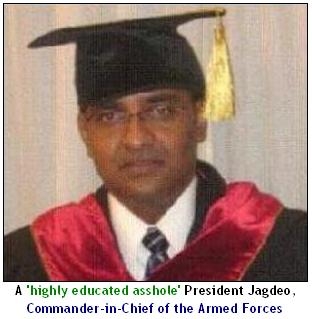 He said that after a while no noise were heard and Basdeo peered out from under the bed and noticed that the men had gone. An alarm was immediately raised and the police were called and responded promptly. The bandits escaped with an undisclosed amount of money, jewellery and other valuables.

Umrao told Stabroek News that nothing like this had ever happened to the family before and they believe that someone who knew that he had come from the US recently had tipped the men off.